SOS Natural Headache Reliever
Webmaster Note: I have been using this product for a while now, and it has virtually eliminated my tension headache problem. I never have to take a pill! Also, its very relaxing. I highly recommend it! ~L Rogers

Headache Relief from the sub occipital soother. For relief from

stress

,

tension headaches

and

migraines

. Recommended and used by Osteopaths, the SOS headache reliever is simply the best natural pain relief available.

Sub Occipital Soother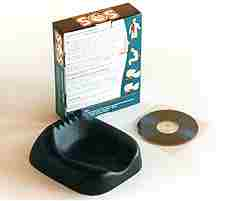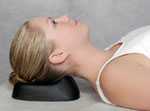 Are you getting tension headaches that pull and strain the back of your head and top of your neck?

Do you have frequent tension and stress in your shoulders, upper back and base of your neck?


The famous Sub Occipital Soother is designed by an Osteopath and is used extensively by professional physical therapists. It is based on a traditional Osteopathic technique to naturally and efficiently relieve the muscle tension and congestion associated with tension headaches.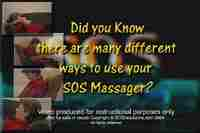 This amazingly well developed design has set the standard for natural pain relief and is being used and recommended in many migraine and pain management clinics, worldwide. Originally only available to professional physical therapists - it is now being offered for retail sale to the general public.
"The SOS is not a pillow. The firm but giving polyurethane construction ensures that after one or two sessions those initial tender spots will experience the soothing release of pressure and discomfort."
Every SOS ships with an instructional video. See sample video now!
(Requires Windows Media Player)
OTHER PAIN MANAGEMENT RESOURCES:
Get rid of Migraines, Tension Headaches Through Self-Hypnosis
The Alexander Technique
Signs That We Need to Detox